Become a Kitten Protector and you can help save lives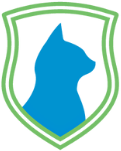 Become a Kitten Protector today and provide critical care to neglected and unwanted kittens. Your 3 months contribution will ensure kittens get the support they need during their most vulnerable times.
Your first donation will be taken today, and the subsequent donations will be debited on the 15th of each month.
18,052
Kittens that come through our doors during Kitten Season
180
Number of kittens a female cat can produce in her lifetime
602
The average number of cats and kittens coming into our care per week
400%
Increase we see in feline intakes during Kitten Season